What's Making Daniel Fowler run under 5.0's in 400' on Gas?
A MME stroked Kx500 Call to have an engine built or
Line up against it at Slades Park Motorcycle Drags in Surry, VA
Phone 716-292-0839
MADMAN ENGINEERING
636 4th street
Niagara Falls, New York 14301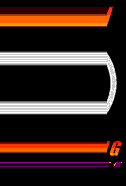 DIRT, ASPHALT, SNOW
& WATER
are EVIL and
!!! Must be Punished !!!